Beach Day in Playa del Carmen with Authentic Mexican food
Today was a beach day in Playa del Carmen.  It ended up being sunny for most of the day with only a few downpours.  No matter the weather it beats being stuck in a snowstorm in the United States right now.
The obligitory sandy feet picture:
I have a nice base burn going on now. Luckily it will be tan by tomorrow.  Does anyone else hate it when people point out your sunburn to you?  Like you don't know you have fiery hot skin that hurts when you touch it.
Random find of the day in Playa del Carmen: sand baby Jesus!
Sand Mary:
Lunch  consisted of fabulous tacos from a random local restaurant.  The staff did not speak English so we communicated in my broken Spanish.  They were so nice- except they would not give me a fork for my tacos!  She said (in Spanish): "real tacos you eat with your hands".  I would have told her that I just wanted to scrape up the yummy bits of goodness that fell out of the taco too but I didn't know how.  Oh well.  Authentic Mexican taco experience is in the books.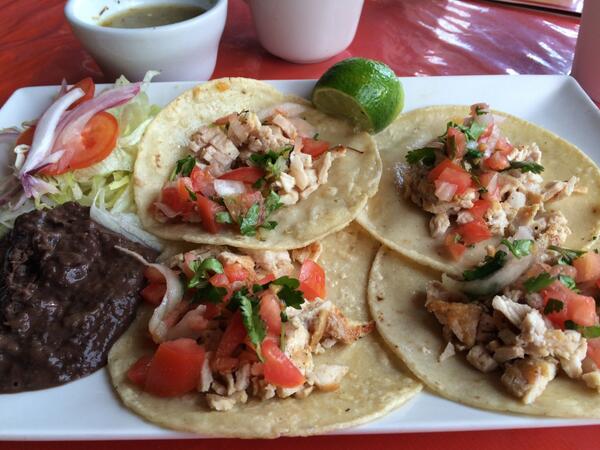 There was a street festival on a nearby street.  The government winter vacation is coming to an end so the people are out in full force.
Ladies dancing:
Dinner was something new for me:  Chilaquiles.  It was like fried tortillas with chicken, enchilada sauce, cojita cheese, and sour cream. It was good!
My group is leaving Playa del Carmen in the early morning.  We are off to Tulum and then Belize.  Stay warm!