Traveling for Sporting Events
Need a reason to travel: traveling for sporting events is an easy way to see the world. The world is obsessed with sports and so many cool events take place in both close to home and far away locales. Pick your favorite sports and places you want to see; then plan your next adventure.
1) The Olympics
The Olympics are the Granddaddy of all sporting events. The opportunity to go to an Olympic event would be a highlight on anyone's travel list.
(image source from geoffcolvin.com)
Rio de Janiero is home to this year's summer games. If you are lucky enough to get to the Olympics (even better if you can score some gymnastics or track and field events!), I would probably be most excited about jumping off to Patagonia, the Bolivian Salt Flats, the Amazon, and Machu Picchu.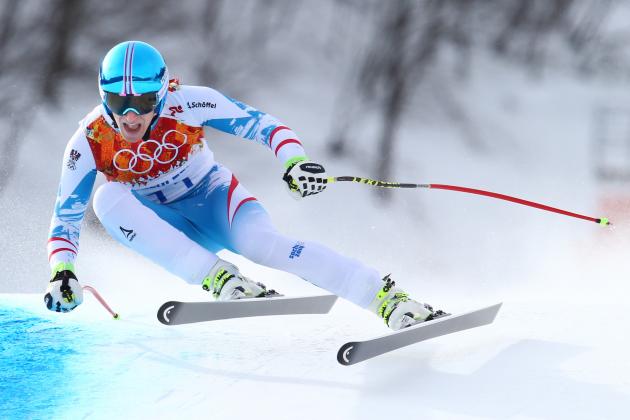 (Image source from bleacherreport.com)
Pyeongchang, South Korea is home to the Winter Olympics in 2018. How awesome would it be to go, right? Watch some downhill skiing and figure skating- heck, I'd be happy to watch a luge event. After the Olympics were over, I 'd fly off to Hong Kong, the Philippines, or Mongolia.
2) Bicycling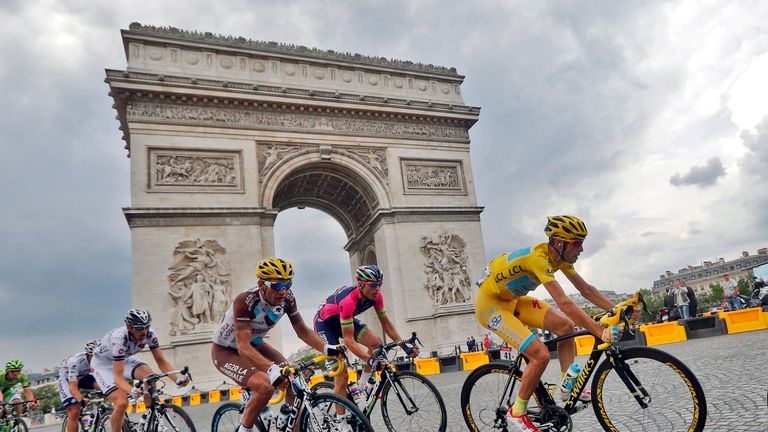 (image source from www.skysports.com)
The Tour de France is obviously in France but goes through many different parts of it. To be in the French countryside and get to watch the riders zoom past would be awesome. After it was over, I'd go eat some escargot, bread, cheese, and wash it all down with some French wine.
Being born and raised in Iowa, I'm partial to the fun that is RAGBRAI. If you haven't had the pleasure of visiting Iowa yet and are a bike rider, sign up for RAGBRAI and you will get to see the whole state of Iowa by riding from the western border to the eastern border. All while having a fun adventure, making new friends with those nice Iowans, and eating pork tenderloins as big as your face.
3) NFL games
Do you have a favorite NFL team? If not pick the one with pretty colors (Raven's purple anyone?!) and learn to love them. Being a football fan makes Sundays so much more enjoyable and can lead to new vacations. Since moving to Baltimore I've been to away games in Phoenix, New Orleans, and Cleveland- probably somewhere I would have skipped if not for football and I really enjoyed it. This year I think the Dallas game will be in the cards.
At the Rock and Roll Hall of Fame in Cleveland:
4) Baseball Stadium Tour
I have a friend doing a baseball stadium tour- attempting to visit every stadium where Major League Baseball is played. She has been to so many more cities than most people I know on her quest to see them all. What a great idea!
5) Running Races
I like to run but I don't like to run for too long. Once upon a time, my friends wanted to run a half marathon. I only agreed once I got them to sign up to run at a fun place- Central Park in New York City! Too bad it was cold and rainy but I rocked that race and we got to eat New York Pizza after that- totally worth it for the pizza alone!
If you have the urge to visit a city and just need a reason, check Running in the USA to find your race by state, date, and distance.
6) Triple Crown
Living in the city that hosts the 2nd jewel of the Triple Crown (Baltimore), I have aspirations to make it to all 3 in the same year. Last year would have been awesome when American Pharoah won all 3 races. Dress up, wear fancy hats, drink mint juleps, and placing bets sounds like a good vacation trio to me.
A lack of things to do is one of the main excuses I hear from people who don't have travel plans. If you get into a rut and need a vacation, plan your next trip (or three) around your favorite sport or sporting even. Whether it is gymnastics in Rio, a marathon through a national park, or a ball game in a new city, make the effort to get out of your comfort zone and you will be rewarded with all that travel has to offer you.
Reader question: Do you have any sporting event/travel plans coming up? Is there a sporting event on your bucket list?